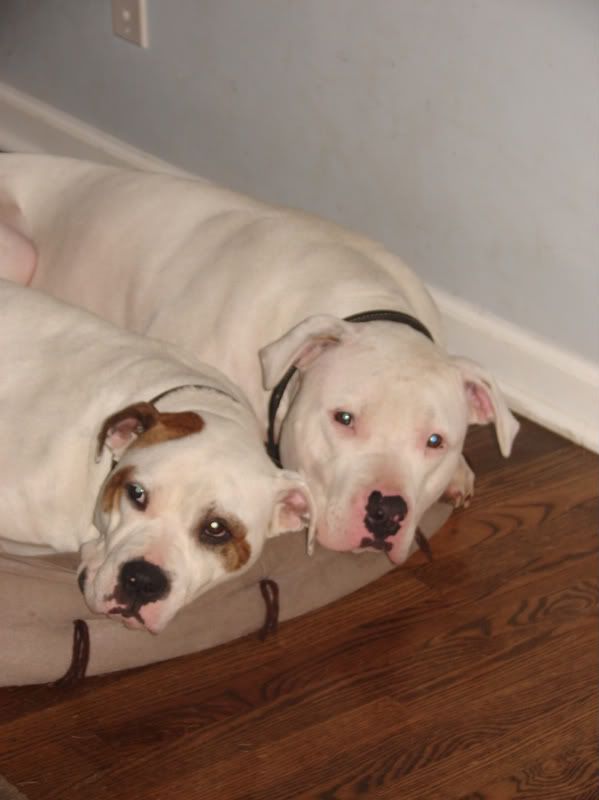 Forgive me for not
remembering
, but someone mentioned their doctor recommended they should imagine themselves being pregnant for 5 minutes each day. I've since added that into our nightly routine.
Every night after we get ourselves ready for bed, we spend some
quality
cuddle time with Nina and Billy. They sometimes are cuddling with each other in the same bed, but as of lately, Nina snuggles into a little (or big) ball on a chair and Billy curls himself into his 90 lb ball on one of their beds.
While cuddling and loving the dogs we now talk about what we look forward to if/when we find out I'm pregnant.
Night 1
Me: The first time Mike is able to feel the baby kick
Mike: Rubbing my belly knowing there is a baby in there
Night 2 (we must have been really tired because these are both pretty weak)
Me: Not having to each sandwiches every day for lunch - I'm so sick of
lunch meat
Mike: Changing my
ring tone
to Rock-a-Bye Baby
I will try to keep the list running, hopefully, one of these days we will be able to experience it.